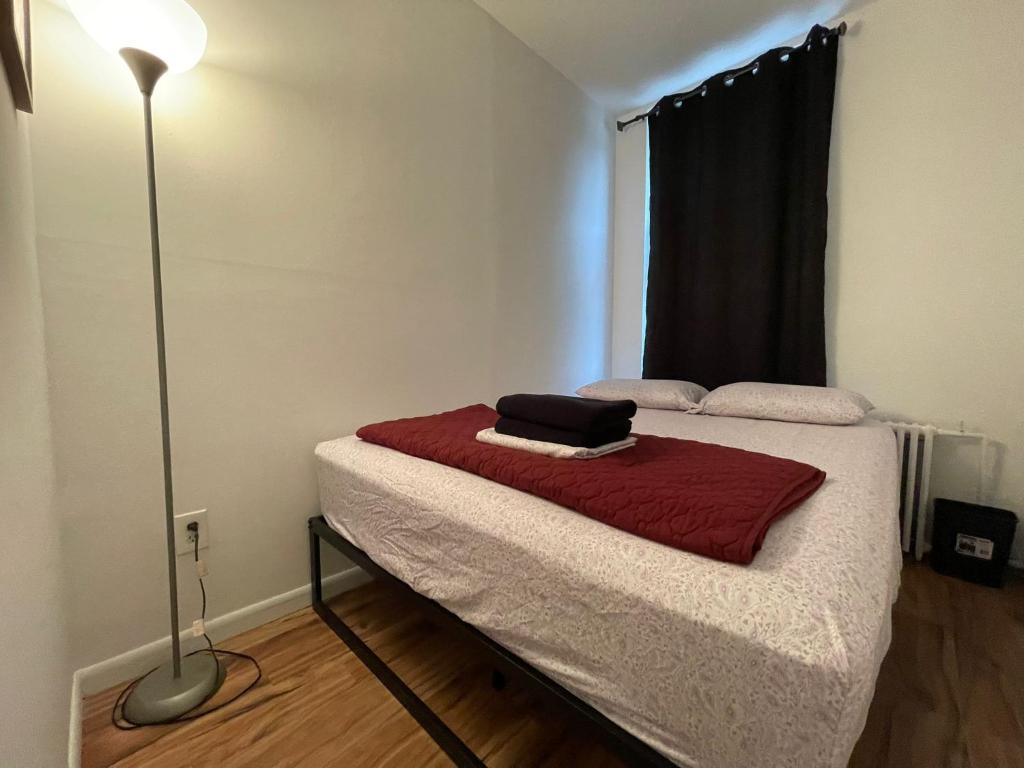 Immerse yourself in the vibrant energy of Manhattan by staying at this cozy apartment located just a stone's throw from Times Square. Experience the true pace of New York in this charming two-bedroom apartment, complete with luxury amenities and a touch of home. With a fully-equipped kitchen and free WiFi, your days start with comfort and convenience. And, after exploring the countless attractions within your reach, relax in a smoke-free space with air conditioning and heating. The cherry on the cake? An on-site restaurant promising a culinary explosion for your taste buds.
| Advantages | Disadvantages |
| --- | --- |
| Prime location near Times Square and major attractions | Public parking available but not on-site, may entail additional costs |
| Full amenities including free WiFi, air conditioning, heating, and fully equipped kitchen | Check-out time by 10:00 am may be early for some guests |
| Non-smoking apartment, ideal for those who prefer a smoke-free environment | A refundable damage deposit of USD 200 required upon arrival |
| Suitable for families with family rooms and allowing children from 3 years old | No service for cribs or extra beds |
| Restaurant in the establishment | Pets are not allowed |
Amenities:
Free WiFi Nearby public parking Fully-equipped kitchen Private bathroom with bathtub Air conditioning and heating On-site restaurant Smoke-free apartment
Times and Address: Address: 370 West 52nd Street, Midtown West, New York, NY 10019, USA. Check-in: From 3:00 PM to 9:00 PM Check-out: Until 10:00 AM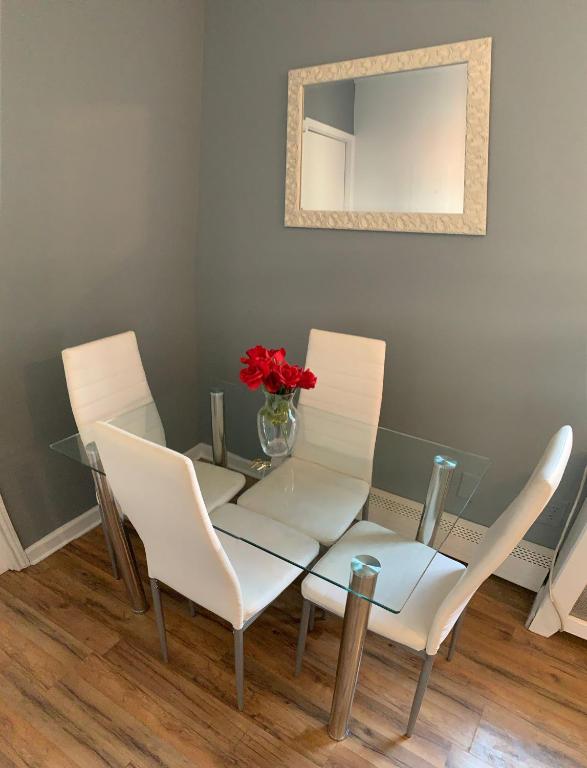 Reviews:
"The apartment was very comfortable and well located. The air conditioning was a relief after long days exploring the city." –
"Loved the well-equipped kitchen. We were able to prepare our meals saving a lot on restaurants!" –
"A nice, clean place with a fantastic location. It was a bit noisy at times, but that's to be expected in Manhattan." –
"Nice apartment, but the 10:00 am check-out was a bit early for us." –
"The apartment was comfortable and the location was excellent, but we had some issues with the WiFi." –
Questions and Answers:
Q: Is the apartment child-friendly?
A: Yes, children from the age of 3 can stay at the apartment.
Q: Are pets allowed in the apartment?
A: No, pets are not allowed in the apartment.
Q: Is parking available?
A: Yes, there is nearby public parking available.
Q: How is the WiFi connection?
A: The WiFi internet connection is available throughout the property.
Q: What are the food options on-site?
A: There is a restaurant on the property, and the apartment's kitchen is fully equipped for cooking.