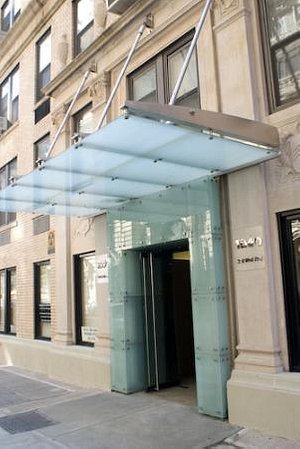 Nestled in the heart of New York, Woogo – Central Park serves as an ideal spot for the modern traveler. Its strategic location at 240 W 73rd St, New York, NY 10023-2700 provides quick access to the city's top attractions, with 147 restaurants and 43 attractions within a 0.5 km radius.
Guests can relish the convenience of a fully equipped kitchenette, complete with a microwave, and enjoy their favorite shows on a flat-screen TV. For health enthusiasts, the establishment offers a gym and a tennis court, ensuring a wholesome stay.
The Woogo apartments are a cost-effective alternative in an expensive city, perfect for visitors who spend their day exploring the city and return to the apartment for sustenance and rest.
The location, cleanliness, service, and value for money at Woogo make it an affordable option for a long-term stay, especially for those who value convenience and proximity to city hotspots.
Establishment Services:
Gym / Fitness Room
Tennis Court
Kitchenette in Rooms
Microwave
Flat Screen TV
Hours and Address:
Woogo – Central Park is located at 240 W 73rd St, New York, NY 10023-2700. Please check their website for up-to-date operating hours.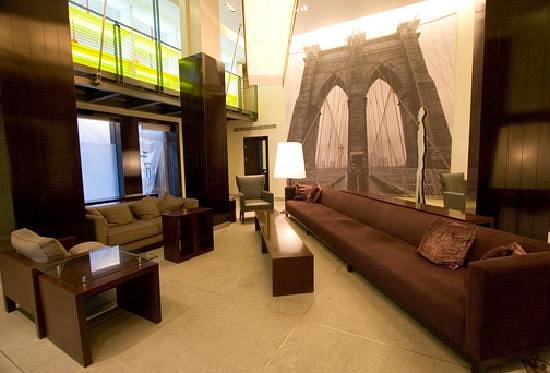 Reviews:
"Great location, right by Central Park! The staff was very attentive, and the apartment provided exactly what was needed for the stay."
"The fitness room and the tennis court were fantastic! Considering the location and amenities, it's definitely a great deal."
"The kitchenette was a lifesaver. It allowed us to save on food costs during our stay."
"The room was a bit old, and the cleaning could have been better, but overall, the location made up for this. It's close to everything!"
"The apartment was small, but it had everything we needed. It served as a place for us to sleep and grab a bite before heading out again."
Questions & Answers:
Q: Does Woogo provide any recreational facilities?
A: Yes, they have a gym and a tennis court available for guests.
Q: Is there a kitchen in every room?
A: Yes, every room at Woogo comes with a kitchenette, including a microwave.
Q: How far is the establishment from the city center?
A: Woogo – Central Park is conveniently located, with several attractions and restaurants within a 0.5 km radius.
| Advantages | Disadvantages |
| --- | --- |
| Strategic location close to Central Park, restaurants, and attractions | Rooms may be a bit outdated |
| Features a gym and tennis court for guests | Cleaning may need improvement |
| Fully equipped kitchen in each room, allowing guests to save on meals | Paid Wi-Fi might be a disadvantage for some guests |
| Reasonably priced, providing good value for money | Some guests may find the rooms small |
| Staff is attentive and willing to assist | No additional services mentioned beyond the gym and tennis court |